Take Your Home Or Business Off Grid
Want to save on your electricity bill and detach from the grid? An off-grid solar system provides you with independence while using one of the strongest energy generators we have – the sun!
Off-grid solar systems can save your home or business money and provide a sense of security during power outages. Solar energy is eco-friendly and a great long-term investment for your property.
Contact Globe Electric Solutions today to get a reasonable quote for your next off-grid solar system install.
The power of off-grid solar
Solar is one of the most powerful tools we have at our disposal. It can help us generate energy, heat our homes and even power our electronic devices.
At its core, solar works by using mirrors or photovoltaic cells (PV cells) to convert sunlight into electricity. This electricity doesn't all need to be used up as it's generated. It can be stored for later use.
This is where solar really shines (no pun intended). We can harness this renewable resource to provide power to our homes and businesses even after the sun has set on the day.
Off-grid solar can be especially useful for those who live in rural or remote areas where the power grid isn't readily available or for those who want to be more self-sufficient.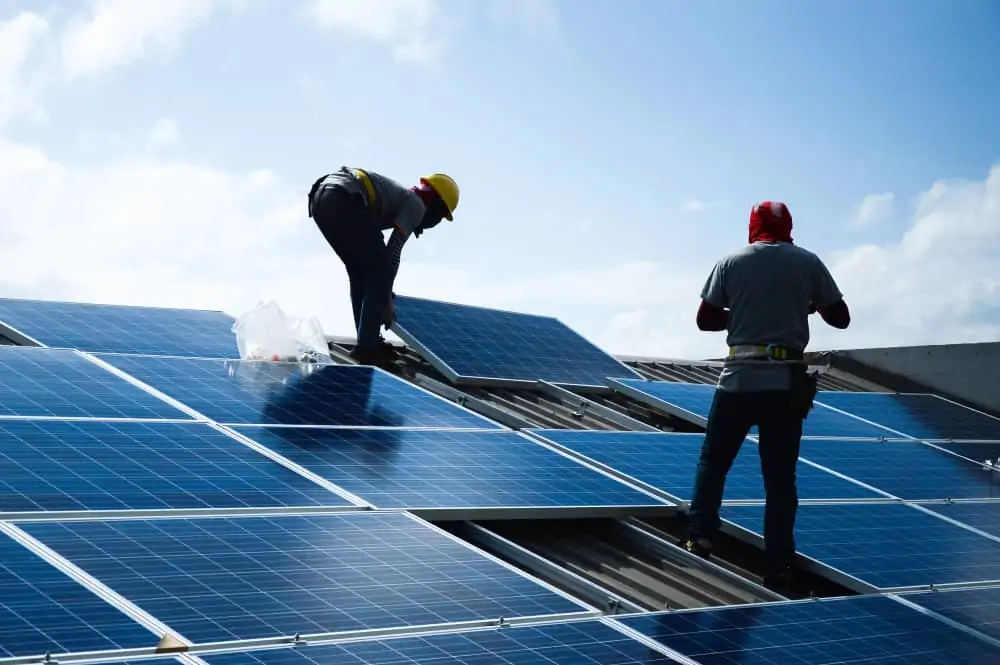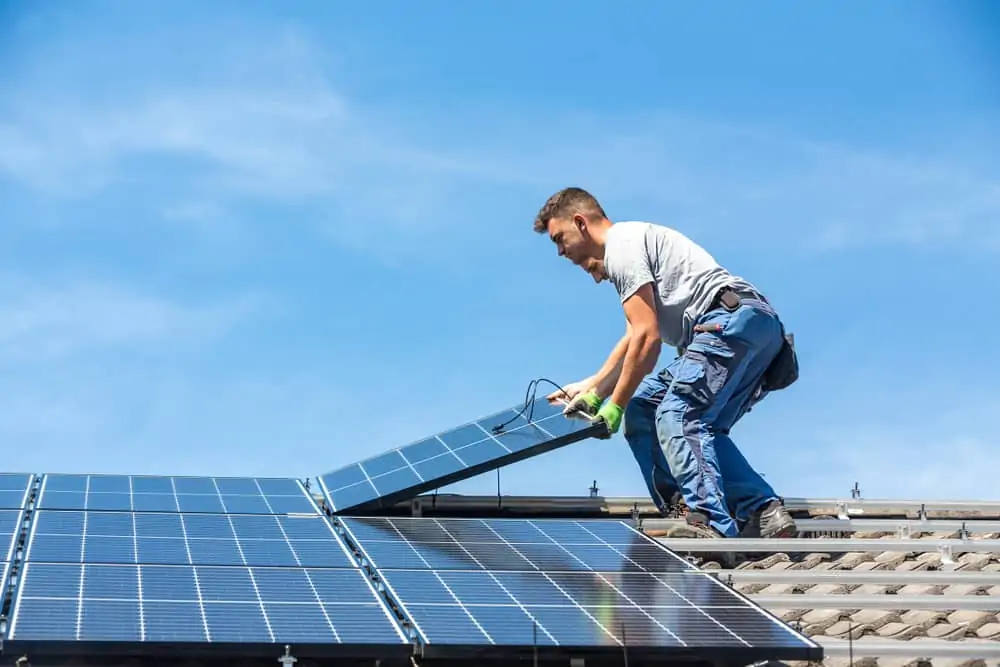 An off-grid solar system designed just for you
At Globe Electric Solutions, we can design an off-grid system tailored to your specific needs. This means creating a grid system design that suits your budget and energy consumption.
We have access to all major brands of solar panels and equipment and only ever recommend reputable options with a proven track record of performance and reliability.
Want to find out more about how we build our custom off-grid systems? Give us a ring on 0433 209 393.
Get a free off-grid system quote today
Contact us to organise your free off-grid solar system quote.
Benefits of an off-grid solar system
Having an off-grid solar system for your home or business comes with many benefits.
Cost-effective and affordable
Off-grid solar systems are an affordable way to power your home or business. The initial investment may be higher than connecting to the electricity grid, but over time you'll see savings on your energy bill.
Durable and long-lasting
These off-grid power systems are designed to be long-lasting, with long-term warranties in place to back this up. Both the panels and batteries are designed to stand the test of time, bringing reliable energy production for years to come.
Reduce your carbon footprint
Solar energy is a renewable resource, which means it doesn't produce harmful emissions or pollutants. Reducing your reliance on fossil fuels is a great way to do your part in saving the planet.
Secure power during grid outages
One of the best things about solar is that it's there when you need it most – during a power outage. With an off-grid system, you'll still have power, even when the grid is down.
A great return on investment
Off-grid solar systems provide a fantastic return on investment. In fact, we think they're one of the best long-term investments you can make for your home or business. Not only will you save money on your energy bills, but you'll also add value to your property.
Tailored to your needs
At Globe Electric Solutions, your off-grid solar system is tailored to your specific needs. We take into account your budget and energy usage when designing your unique off-grid system.
Your solar accredited installers
Globe Electric Solutions are qualified electricians and Clean Energy Council solar accredited installers. Led by owner Jason Goodsell, we have the knowledge needed to select the right solar panels for your specific requirements.
At Globe Electric Solutions, we'll ensure your off-grid solar panel system:
Is installed correctly and securely.
Has a long-term warranty for added peace of mind.
Is tested and chosen to be optimal for your needs.
Is affordable.
Provides an excellent return on your investment.
Get in touch with our solar accredited installers today for a free quote on your off-grid solar panel system.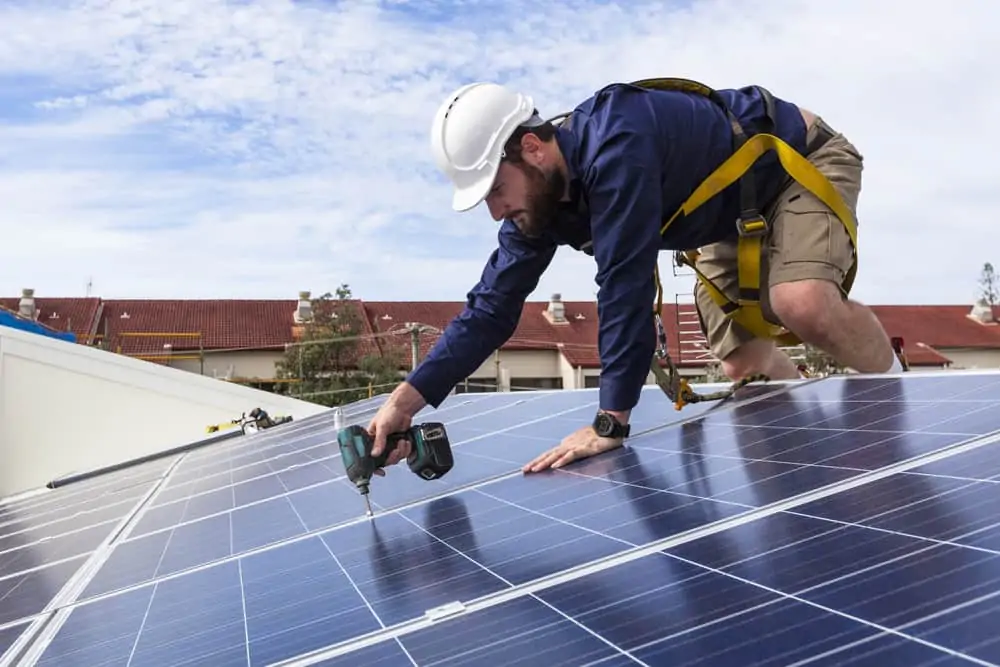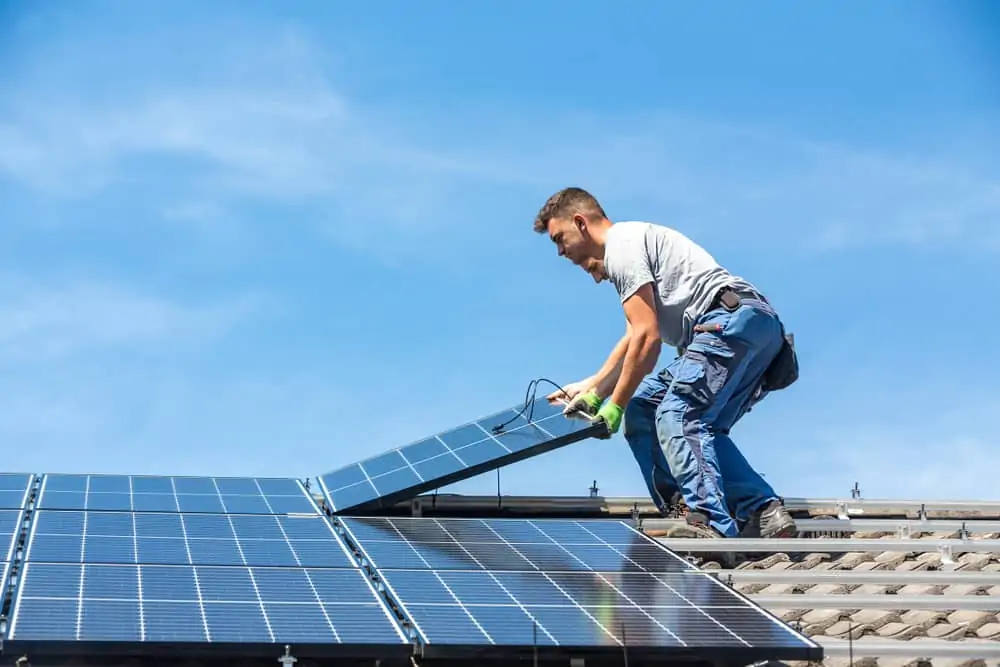 Why choose a solar accredited installer?
Choosing a solar accredited installer means you're working with a qualified, professional and reputable business.
All of our installers are accredited by the Clean Energy Council, which is the peak body for the solar industry in Australia. This means they've undergone extensive training and meet the latest industry standards.
Being accredited by Clean Energy Council means:
You're able to claim a small-scale technology certificate (STC) as part of the rebate system.
We're always up-to-date on industry best practices for the design and installation of your off-grid power system.
We are able to assist with all elements of your off-grid system installation, including its design, supply, installation, and connection. This allows you to begin using your new off-grid system (and start saving money) immediately.
Affordable off-grid solar installation
As a small business, we're able to keep our overheads down, passing these savings along to our customers. We also have excellent relationships with a range of solar panel manufacturers.
By using Globe Electric Solutions for your off-grid system installation, you're guaranteeing excellent service from experienced solar installers at a competitive rate.
Contact us today to learn more about our off-grid power system installation services.
Reduce your electricity bill today
Installing an off-grid system and solar panels allows you to reduce your reliance on the grid and cut back on the amount of money you spend on electricity.
In most cases, your initial investment in an off-grid solar system will be offset by the savings you make on your electricity bill. You may even be able to earn money by selling excess power back to the grid.
To learn more about how you can reduce your electricity bill with an off-grid power system, contact our team today.
Trustworthy, local electricians
Globe Electric Solutions are experienced electrical contractors in Brisbane. We are an Australian-owned business, priding ourselves on providing high-quality workmanship at affordable prices.
Led by Jason Goodsell, all of our electricians are qualified, fully insured, and experienced. Our team always keeps up to date with the latest industry news, products, and techniques, to provide you with the best possible service.
We're your one-stop shop for all your electrical needs, including:
Off-grid solar system design and installation
Home solar panel installation
Commercial solar panel installation
Solar battery installation
Electrical Re-wiring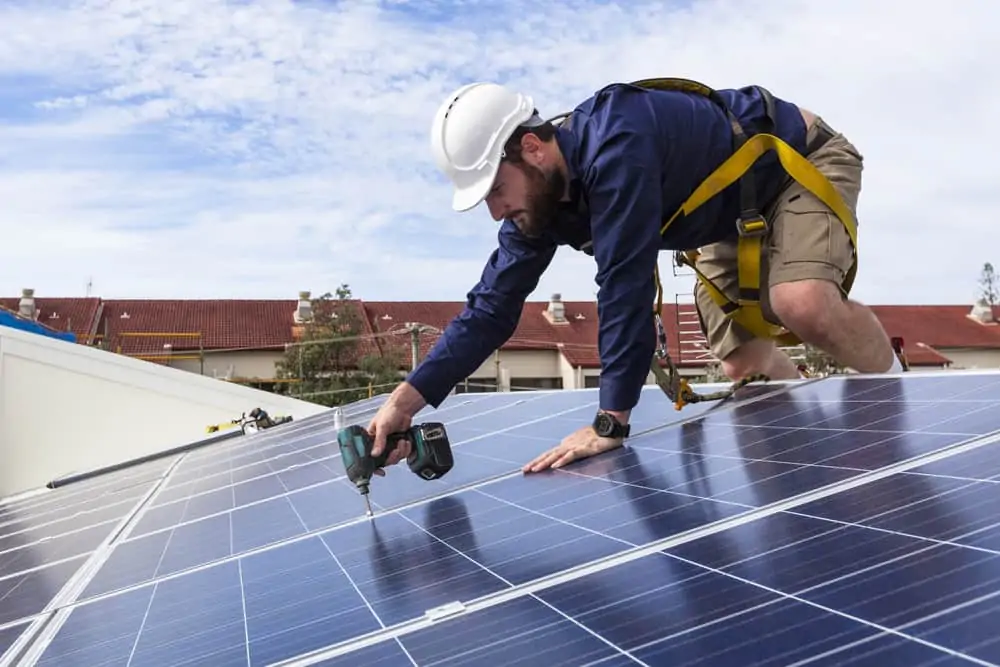 Globe Electric Solutions provides a wide range of electrical services for homes across Brisbane. Our electrical residential services include:
Diagnosis of electrical issues
Safety switch installation
Ceiling fan installation
Interior and exterior light installation
Home re-wiring
Switch, socket, and outlet repair
Surge protectors
Installation of solar panels and off-grid solar systems
Fuse board repair, maintenance, and replacement
Electrical maintenance repairs
Emergency electrical services
Book a residential electrician
Need a Brisbane electrician? Get in touch with our friendly team.
We're one of Brisbane's leading commercial electrician companies, providing affordable electrical services to businesses and commercial customers.
We understand the importance of keeping your business up and running while work is undertaken and will always do our best to cause minimal disturbance to the running of your company.
Our electrical commercial services include:
Shop and office fitouts
Electrical safety inspections
Maintenance contracts
Data cabling
Electrical contractors
Off-grid solar system installation
General electrical repairs
Globe Electric Solutions provides a dedicated commercial electrician project manager at each commercial job site to oversee the work and answer any questions you may have about the job being completed.
Contact our team of commercial electricians for a free quote for your electrical job.
Find out more about off-grid solar systems today
Get in touch with us today to find out more about how off-grid systems can benefit your home or business.
Call Globe Electric Solutions on 0433 209 393 to have a chat or organise your free quote.
Contact Globe Electrical Solutions for a Pre Purchase Electrical Inspection
With a pre-purchase electrical inspection, you can ensure that the property you are purchasing is safe and sound from any electrical faults or hazards.  You can also be rest assured that in terms of the property electrical system, you are making a sound investment in your purchase.
Contact Globe Electricians on 0433 209 393 and we will schedule a date and time to inspect the property that you are considering purchasing.
We'll call you with honest, reliable advice to get your project completed on time and on budget.