Telsa Powerwall 2 Certified
Globe Electrical Solutions are now Authorised Telsa Powerwall 2 Certified installers in Brisbane and the Gold Coast.
Tesla Powerwall is a fully-integrated AC battery system for residential or light commercial use. Its rechargeable lithium-ion battery pack provides 13.5 Kwh of energy storage for solar self-consumption, time-based control, and backup. Powerwall's electrical interface provides a simple connection to any home or building. Its revolutionary compact design achieves market-leading energy density and is easy to install, enabling owners to quickly realize the benefits of reliable, clean power.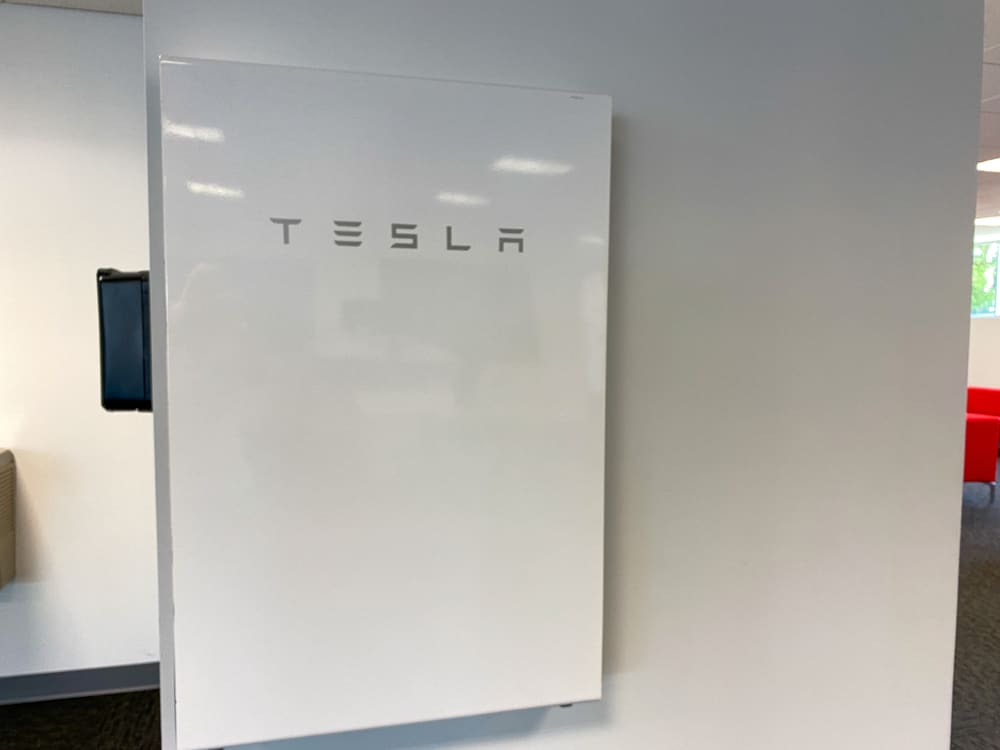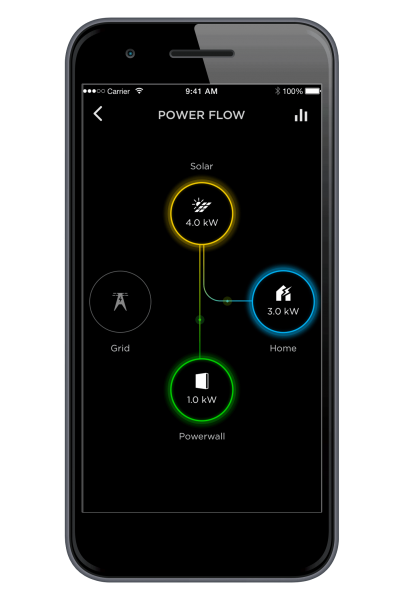 Powerwall reduces your reliance on the grid by storing your solar generated energy for use when the sun is not shining. In general, electrical consumption is higher in the mornings and evenings rather than during the middle of the day when the solar panels are generating their most electricity. With the Powerwall2 you can store your solar generated energy and instead of selling back to the grid for a minimal fee, you can  use this electricity later to offset any electricity required from the grid. With careful design and planning you can power your home with clean energy 24/7.
With easy installation and a minimalist design, Powerwall complements a variety of home styles. The compact, all-in-one construction features versatile mounting options for indoor or outdoor spaces.
With the Tesla app, you can monitor your home's energy production and consumption in real time. Set your preferences to optimise for energy independence, outage protection or savings. With instant alerts and remote access, you can control your system from anywhere.
Contact globe electrical solutions today for a competitive price for your new Tesla Power wall 2 home battery system.
Contact Globe Electrical Solutions for a Pre Purchase Electrical Inspection
With a pre purchase electrical inspection you can ensure that the property you are purchasing is safe and sound from any electrical faults or hazards.  You can also be assured that in terms of the properties electrical system that you are making a sound investment in your purchase.
Contact Globe Electricians on 0433 209 393 and we will schedule a date and time to inspect the property that you are considering purchasing.
We'll call you with honest, reliable advice to get your project completed on time and on budget.