Your trusted Tesla Powerwall experts
Globe Electrical Solutions are now Authorised Telsa Powerwall 2 Certified installers in Brisbane and the Gold Coast. You can trust the professional and highly experienced team at Globe Electrical for all of your Tesla Powerwall 2 installation needs. We are available and happy to answer any questions that you may have and are ready to give expert advice on the system that you may need.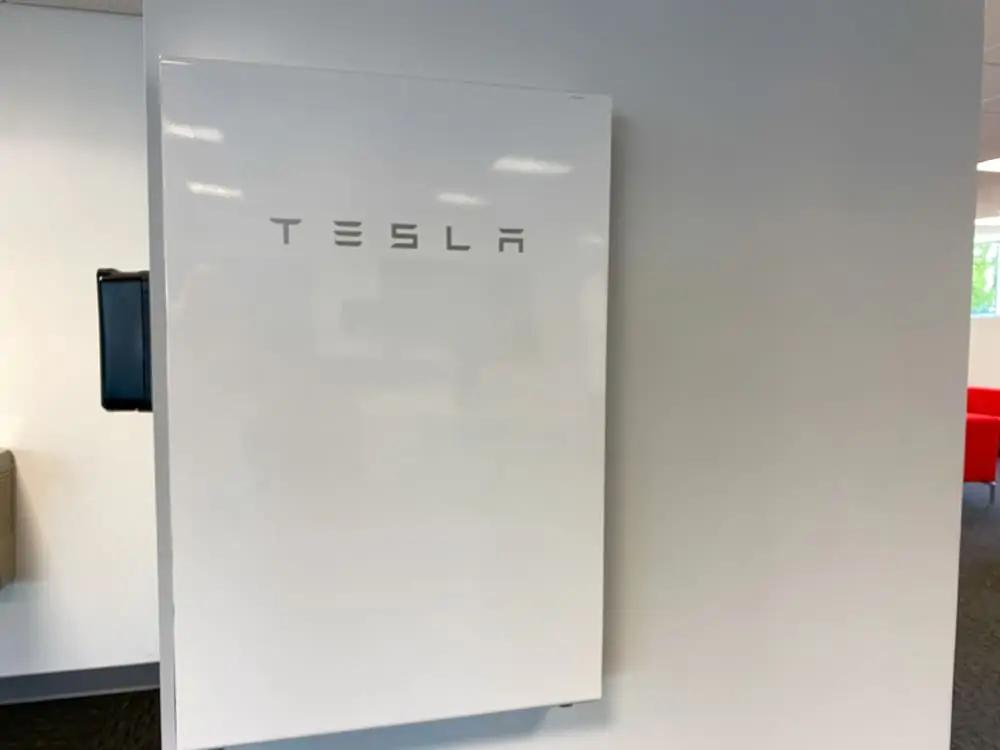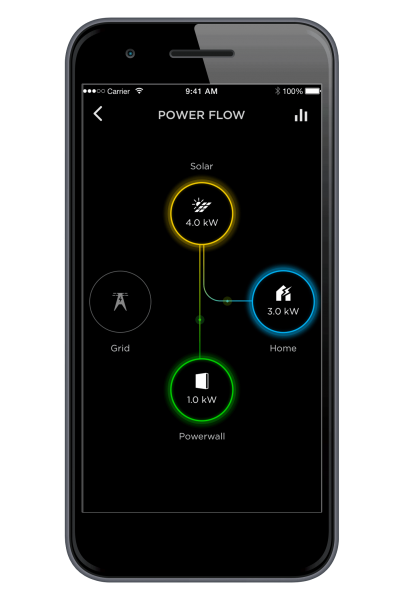 The fully certified installation team for Tesla Powerwalls
Our team is well-trained, and comes fully prepared with all of the exact tools and knowledge that is required for any Tesla Powerwall 2 installation jobs. You can rely on the team to deliver a fully-working system and can trust that we will set it up efficiently and effectively, and we will ensure that we don't leave until you are satisfied and confident with your new Powerwall.
The powerful system connecting your home and your energy
Tesla Powerwall is a fully-integrated AC battery system for residential or light commercial use. The rechargeable lithium-ion battery pack provides 13.5 kwh of energy storage for solar self-consumption, time-based control, and backup. 
Powerwall's electrical interface provides a simple connection to any home or building. The revolutionary compact design achieves market-leading energy density and is easy to install, enabling owners to quickly realise the benefits of reliable, clean power.
Meet the Tesla Powerwall 2: the generator replacement you need
Many people may not know exactly what a Tesla Powerwall 2 is. As mentioned above, it's essentially a battery system that is adept at storing energy, detecting power outages and being the backup power source if your home ever suddenly loses power. 
A Tesla Powerwall 2 is vastly superior to a traditional generator as it is efficient and effective at storing energy and is much quieter than a conventional generator. If you combine a Powerwall system with compatible solar systems, you can utilise the already existing home's solar panels to power your home even more efficiently than before.
The Tesla Powerwall 2 is intuitively designed to operate in a similar manner to that of an off-grid system. What this means for Australian households is that if there is a sudden loss of power, the Tesla Powerwall will kick into gear and provide sufficient energy to the house and also charge the battery.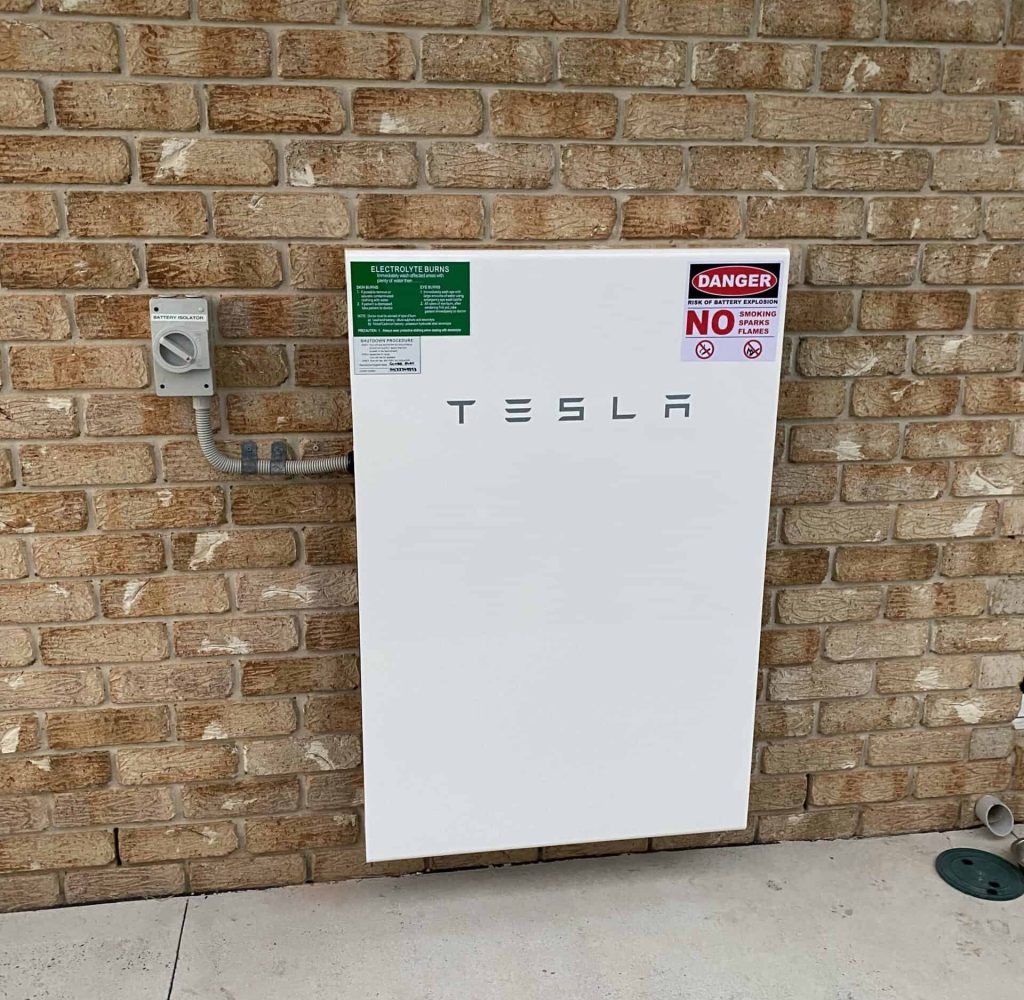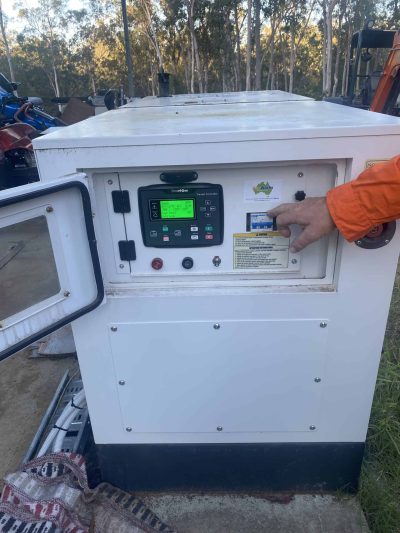 A system ready to harness the might of solar power
Powerwall reduces your reliance on the grid by maximising self-consumption of solar power generation by utilising your stored energy when the sun is not shining. In general, electrical consumption is higher in the mornings and evenings rather than during the middle of the day when the solar panels are generating their most electricity. Therefore, it makes sense to harness the might of solar power and create stored energy for a later time.
With the Powerwall 2, you can store your solar generated energy and instead of selling it back to the grid for a minimal fee, you can use this electricity later to offset any electricity required from the grid. This is such an important component of why the Tesla Powerwall is such an incredible step forward in energy storing innovation. 
With electricity prices set to soar, Australian households could see hundreds of dollars added to their power bill. By installing the Tesla Powerwall, you can store your solar generated electricity to save your household money on your electricity bill. With careful design and planning, you can power your home with clean energy 24/7.
Choose the Tesla Powerwall to blend seamlessly into your home
You might be wondering how exactly the Tesla Powerwall will fit into your home. After all, every square metre in your place is valuable and the last thing you want is a bulky, in-the-way piece of machinery lying around.
With the Tesla Powerwall 2, there's no need to worry. With easy installation and a minimalist design, a Tesla Powerwall complements a variety of home styles. The compact, all-in-one construction features versatile mounting options for indoor or outdoor spaces.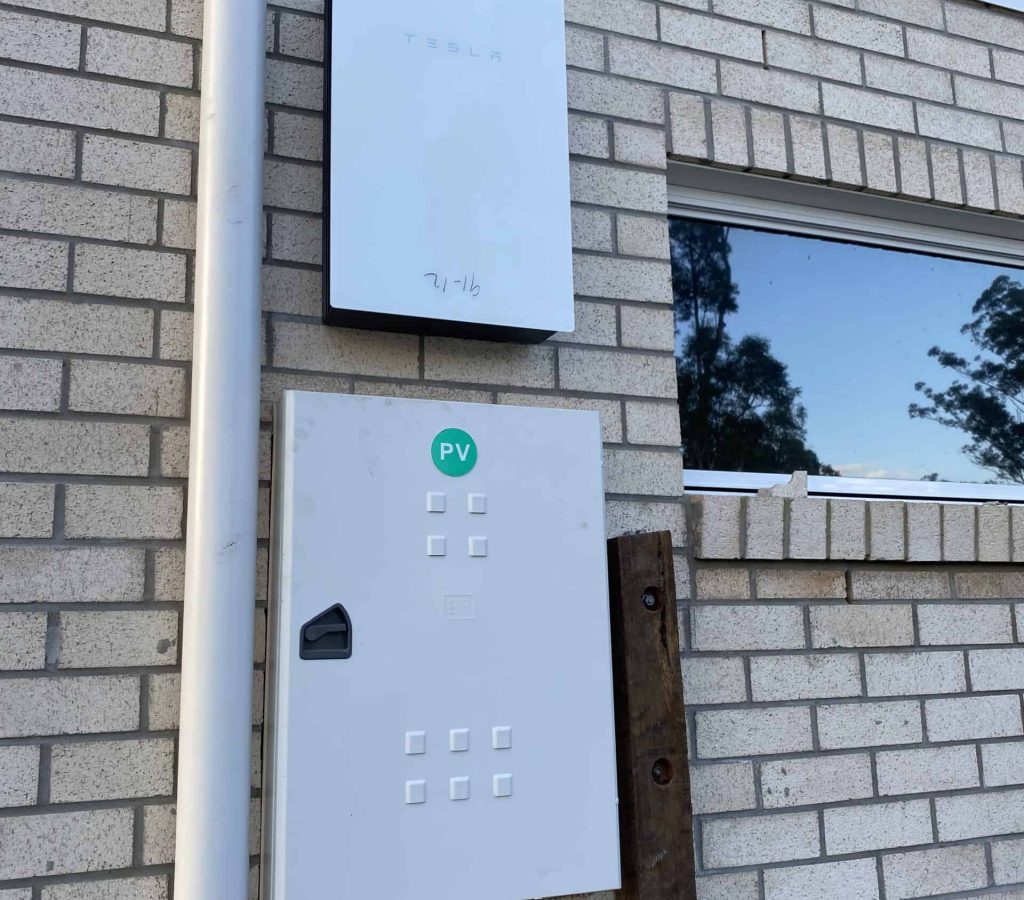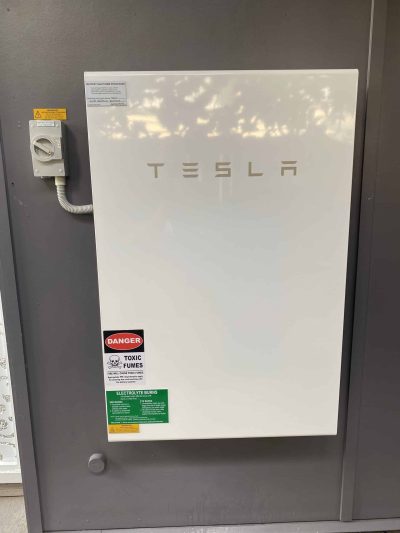 The first liquid cooled battery system on the market
Not only does the Tesla Powerwall come with some incredible power-saving advantages, it is also the first of its kind. Whether you know a lot or a little about batteries in general, most people have the general knowledge that storing batteries in hot or cold environments can damage the battery life.
Look no further than the Tesla Powerwall 2. It is the only battery system that exists that incorporates a liquid thermal management system to allow it the chance to perform in a vast range of temperatures, from -20°C all the way up to 50°C. It's changing the way that we look at batteries and consistently raising the standard for the existing market. 
However, like most lithium battery systems that are out there currently, the Tesla Powerwall 2 is highly likely to begin to deteriorate or slow down its output whenever the temperature hits above 40°C. Yet, even with this in mind, the Powerwall shows off its superior performance by utilising the liquid cooling system to allow it to expel higher amounts of heat when put under extreme loads and throughout the duration of rapid charging. 
All of this will lead to the Powerwall possessing a longer life span and increased performance whilst dealing with high temperatures.
How much will a Tesla Powerwall 2 installation cost?
This can be a tricky question to answer as it depends on a few factors. Within Australia, the price of a Powerwall relies on what your exact application for the system will be and whether or not it will be an easy or difficult installation process. 
As an example, if you are currently located on a property that is level with sufficient access, installing the Powerwall will be easier than if you were situated on a steep hill where there is minimal access. 
There is also another important factor to consider as you may have already have a pre-existing system that it can be integrated into or there may need to be additional components required to fulfill the energy consumption needs. 
No matter how simple or complex the installation may be, the team at Globe Electrical is highly equipped to handle any situation. Get in touch with us today to begin the process of determining what the price may be for installing a Tesla Powerwall 2. We are always here and happy to help.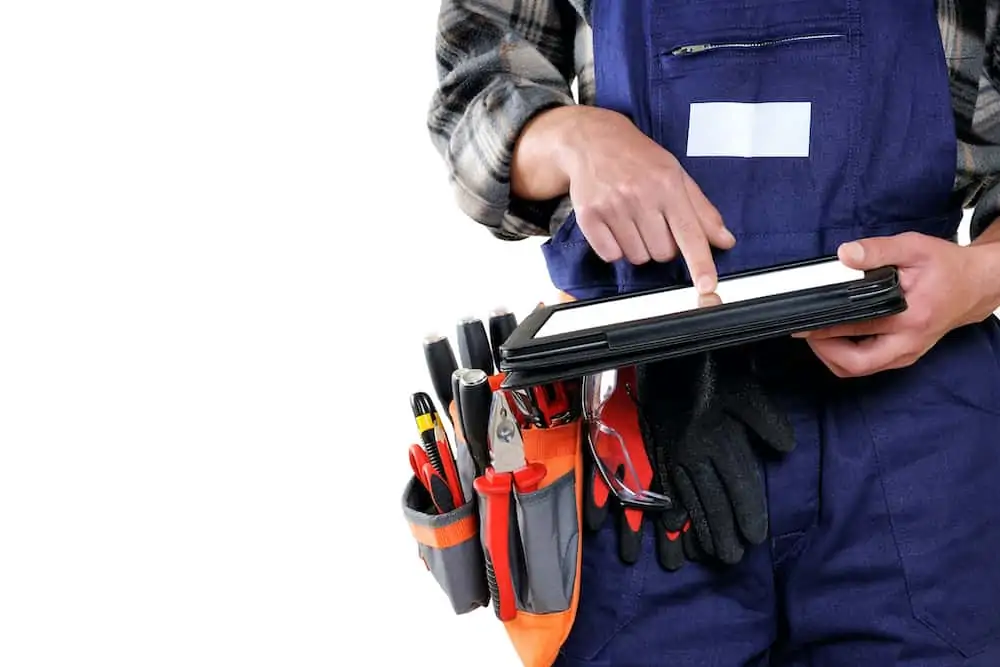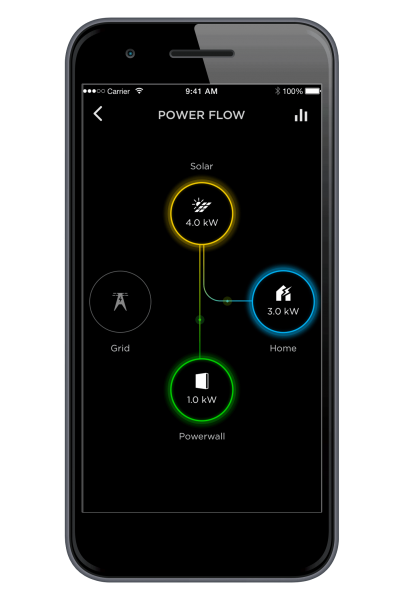 The app that every Tesla Powerwall needs
With the easy-to-use Tesla app, you can monitor your home's energy production and consumption in real time. Set your preferences to optimise for energy independence, outage protection or savings. With instant alerts and remote access, you can control your system from anywhere.
Make the smart choice for your future today and get in touch with the team at Globe Electrical to discuss how a Tesla Powerwall 2 is right for you.
Contact Globe Electrical Solutions today for a competitive price for your new Tesla Powerwall 2 home battery system.
Contact Globe Electrical Solutions for a Pre Purchase Electrical Inspection
With a pre-purchase electrical inspection, you can ensure that the property you are purchasing is safe and sound from any electrical faults or hazards.  You can also be rest assured that in terms of the property electrical system, you are making a sound investment in your purchase.
Contact Globe Electricians on 0433 209 393 and we will schedule a date and time to inspect the property that you are considering purchasing.
We'll call you with honest, reliable advice to get your project completed on time and on budget.